Tribute
This page is dedicated to cars and people whom we identify with and respect. We share similar styles, likes and designs.
Or possibly, we just really, really like what they have done.



---
Jimmy Shine's Pickup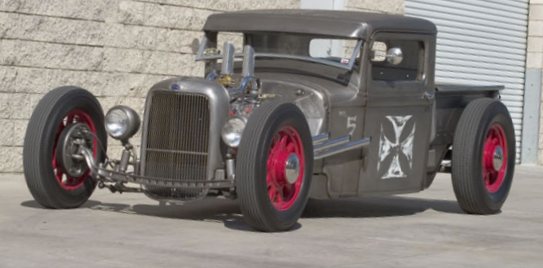 ---

Ahh, the Chip Foose "P-32".
What we really like about this car isn't even visible. But then again, that was the point.
We give Foose props for his unique bell crank steering system he designed to keep the drag link and tie rod out of the way.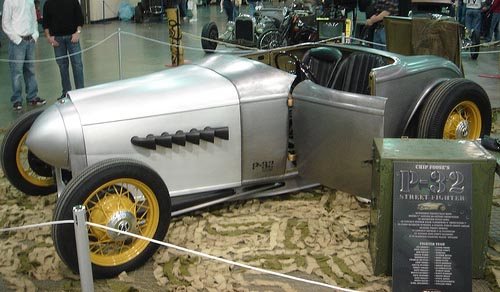 This is a 1940 White Semi truck that was converted into a 4x4 pickup truck.
Much of the pickup was fabricated including the bed and rear fenders.
Made by Bernard Boucher from St. Ligourim, Quebec, Canada.
Read about it here.