Known Pickups
These are the 1930's Pickups we know about.
Please send us any other information you may have.


1936 Federal Pickup 11E
Owned by Paul Weaver in Bremerton, WA





1936 Federal Pickup 11E
Owned by Louis McMaster in Hickory Pennsylvania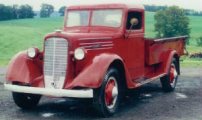 1935 Federal Pickup 15X
Owned by Tom Van Steyn of Full Circle Restorations in Lockeford, CA
Picture Needed



---
Federal Advertisements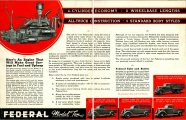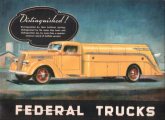 ---
Stuff WE own
Here is our collection of Federal Truck information and memorabilia. Let us know if you have any information to share with us.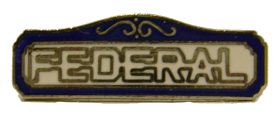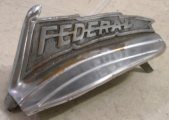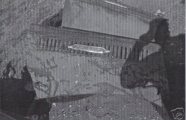 We have A Federal lapel pin, hood ornament and hood sides.
Not pictured is a dash tag and firewall tag.
More on our parts page.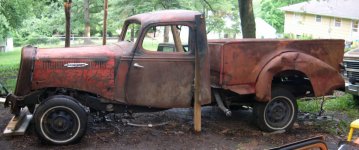 The Federal hood sides can also be seen in the latest mockup of our Federal Express concept car.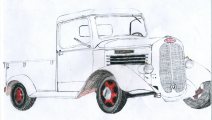 Wes drew this picture of a Federal Truck